Trumpet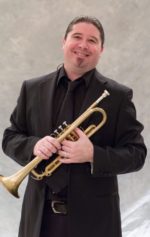 Brief Bio:
Chris began playing trumpet at the age of 13. He learned his basic trumpet skills from his father. Although receiving a late start on his trumpet playing, Chris caught up quickly and was soon working professionally around Ardmore. After graduating high school, Chris joined the Army Bands working not only as a trumpet player, but also as a vocalist, keyboardist, and sound technician with the 62nd Army Band based in Ft. Bliss, El Paso. His masterful skills provided him with opportunities to travel, play and teach in South Korea, the Czech Republic, Mexico, Canada, and South America. Chris earned his Master's Degree in Jazz Performance from the University of Texas at Arlington.  He now holds a position as Adjunct Professor at Tarrant County Community College and Northlake College.
As a Director in the '44 Uprising Productions and Records Family, Chris maintains a very important role as Arranger, Producer, Film Score and Underscore Composition, Songwriter, Artist & Repertoire Developer and Business Development.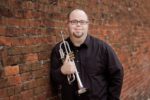 Brief Bio:
As a composer/arranger, Micah Bell is very busy as well writing commissions for various ensembles. He is the chief arranger for the Imperial Brass and in addition to writing big band arrangements, music for his jazz quintet and whatever else the occasion may call for, Mr. Bell has had several pieces premiered at prominent conventions around the world. In 2005, his composition Midnight was premiered at the International Trumpet Guild convention in Bangkok, Thailand. He is a regular member of the Imperial Brass, The Project Band, and has served as Interim Director of Bands at Tyler Junior College as well as Interim Director of Jazz Studies at the University of Texas at Tyler. He currently serves as a busy freelance trumpet player, composer and arranger in the Dallas/Fort Worth Metroplex as well as East Texas and is Professor of Music and Trumpet at Tyler Junior College.